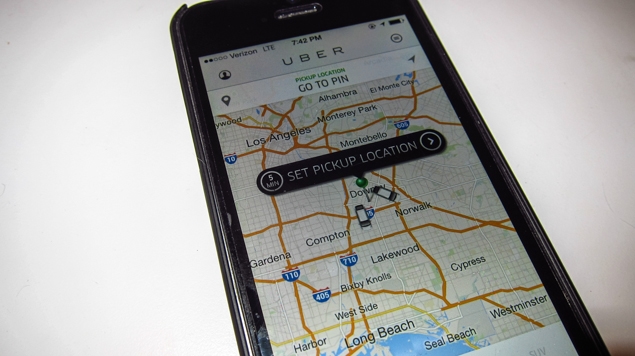 For the most part, Uber is amazing. The ability to request, track, and pay for a taxi at the tip of your fingers is a simple yet brilliant idea. With any new technology comes pros and cons.
Lately, in the news and online, there have been reports about issues with Uber drivers and passengers. How do you know what is true and what isn't? Is Uber safe for you to ride?
If you are deciding to ride Uber for the first time, or even if you are a repeat customer, here are a few important things you should know.
What is Uber and how does it work?
When using Uber, the customer uses a smartphone app to request a driver. The closest driver is sent based on GPS coordinates of the customer's location. The customer can track the driver on their smartphone. Fares are charged directly to a preloaded credit card, debit card, or PayPal (see below). Fares vary by type of vehicle (UberX, UberXL, Black, LUX, Taxi). Receipts are emailed directly to the customer's email address after the ride is completed.
Uber is offered in 507 cities and 66 countries and expanding all the time to new destinations.
Uber offers promo codes and referrals for free or discounted rides
When you sign up for Uber, you will get your very own referral code. To earn credits, share your code with friends, family, your doctor, whoever. If they sign up and take a ride, you will get a $20 credit that can be applied towards your next Uber ride.
To find your code, simply sign in at http://www.uber.com, click on profile, and look for your code where it says Invite Code.
If you find this information useful and want to use my referral code, then you can enter at3706ue when you sign up for Uber. You will get $20 off your first ride if you enter this promo code into your Uber app. Are you looking for a Lyft code instead? No problem then, enter in the code LYFT36888 for $50 off your first Lyft rides.
Hungry? Uber also delivers food
Uber has since expanded into the on-demand food delivery market. At the moment, UberEATS is limited to major markets such as Los Angeles, Orange County, San Francisco, Chicago, and New York. There are plans to expand worldwide.
Instead of requesting a ride, you use your app to request food to be delivered directly to you.
All you have to do is open your UberEATS app and select a participating restaurant. After selecting a restaurant, you will be able to view their menu and add food items to your cart. You even have the option of customizing your order exactly as you choose.
Estimated delivery times are listed for each restaurant, just be aware that an UberEATS booking fee of $3.99 will be added to each order. While tipping is not required nor expected, it's always nice to throw your driver down with a few extra dollars.
Looking for an UberEATS promo code? Simply enter this code into your UberEATS app to receive $15 off your first order: eats-at3706ue.
There are multiple types of Uber vehicles with different prices
What is the difference of UberX vs UberXL? Should I take Uber Black or Uber LUX? These are questions first-time riders often ask themselves. Luckily, Uber offers many different levels of services, prices, and cars. All you have to do is pick the one that is right for you.
Here is a breakdown of some of the different Uber cars and services:
UberX: UberX is what I use the most. When using UberX, expect everyday vehicles and hybrids that are owned by the driver themselves. UberX is cheaper than a regular on the street taxi and offers better service (in my opinion).
UberXL: The main difference between UberX and UberXL is the size of the vehicle. UberXL is for passengers who need to fit up to six people in a larger SUV. Prices are a little more than UberX but in the long run cheaper if you split the fare between more passengers.
Uber Black: Black car service is usually more professional with higher end cars and higher prices. Think of it as your own private driver without the hassle of finding one. Uber Black vehicles include Chevrolet Suburbans and Cadillac Escalade
Uber SUV: Similar to UberXL, but more expensive with higher-end vehicles.
Uber Select: Uber Select lets you travel in style at an affordable rate. Sleek and stylish cars include BMW, Lexus, and Mercedes.
Uber LUX: The highest service possible along with the highest prices and high-end vehicles. Something you would use for a special occasion or if you are rich and like to travel in style.
Uber Taxi: Just like a normal taxi, but part of Uber. Same taxis you are used to but you don't have to worry about exchanging money and you don't have to worry about flagging the taxi down on the street.
Rates vary by city. To find the rate in the city of your choice, check out https://www.uber.com/global/en/cities/. Also remember that rates can vary by weather, traffic conditions, and road conditions.
Uber drivers are rated…and so are you
After completing a ride, you can use your Uber smartphone app to rate your experience with your driver. These ratings help keep drivers at their best and ensure an enjoyable experience.
What happens when drivers have a low rating? They can be suspended or banned from working with Uber.
Surprisingly, Uber drivers can also rate you, the passenger. Passengers who receive low ratings can also be banned from using Uber. You know who you are…
Uber offers great coupons such as $50 off
This is probably one of the best things about Uber. They often have coupons up to $50 off (usually for new users only). But once in a while they will have coupons or offer other promotions for all users. This is a great way to make your Uber ride a little bit cheaper or even free.
A little bit of a heads up. If you are a new user and using a coupon, often the coupons will only work for your first ride. So if you have a $50 coupon, and your first ride is $10, you lose the remaining value.
You can get a fare estimate before requesting a ride
Worried about how much your Uber ride is going to cost you? No need to worry. The Uber app will give you an estimate of your fare from Point A to Point B before you ride.
All you need to do is set your pick up location and press "Fare Estimate" in the bottom left-hand corner before you request a ride. Simply enter your destination and the Uber app will estimate the fare for you.
In my experience, the fare estimate is pretty actuate, sometimes even overestimated.
Watch out for surge pricing
During certain peak usage times, Uber implements something called surge pricing. During these periods, Uber increases rates. Uber claims that surge pricing ensures that cars are more available during these busy times. Surge prices are often 1 to 2 times the normal rates.
How do you know when surge pricing is in effect? Before you request a ride, the app will notify you of surge pricing in big bold print so that you understand the cost before you accept.
Even though Uber has taken steps to ensure all riders know beforehand about surge pricing, they still have many disgruntled users that feel they got scammed. So be careful about surge pricing.
You don't have to tip or even exchange money
Uber does not use cash or exchange any money between drivers and passengers.
When you create a new Uber account, you must add a credit card or debit card to your account. When your ride is complete, your method of payment is automatically charged. Drivers get 80% of the fare while Uber gets 20%.
No exchanging of cash, no tip, it's that simple.
Uber drivers are safe and insured…maybe
Luckily, I have never had an issue with Uber and believe it is safe. But what happens if you were inside a vehicle that was in an accident?
First of all, all drivers are supposed to have past background checks, DMV checks, and have personal auto insurance.
Uber claims that all drivers have a $1 million policy that covers drivers in case they get into an accident and their personal insurance fails. Some government officials claim that Uber, and other competitors, may not be covered by insurance.
Who is right? To be honest, I am not really sure. But it does seem like the media dislikes Uber and some claims are frivolous. Also, non-Uber taxi drivers aren't too happy with Uber and make sure their local elected officials are clearly aware of this.
Uber has competitors
Uber may be the most popular of the group, but there is competition such as Sidecar and Lyft which keeps prices in check. Uber does have the most competitive prices though and is much cheaper than regular taxis.
Conclusion
Uber is great and I will continue using it.
Stories on the news trying to scare you into thinking that Uber is unsafe are mostly untrue. Are there a few bad apples? Of course. Could you get into an accident while riding in an Uber vehicle? Sure. These risks are no different than riding in a regular taxi.
Even with the small risks and surge pricing, Uber will continue to have my business as my personal taxi whenever I need it.
For $20 off your first Uber ride, use promo code at3706ue. Are you looking for a Lyft code instead? No problem then, enter in the code LYFT36888 for $50 off your first Lyft rides.